Was Naomi Osaka's French Open boycott impacted by disgruntled players?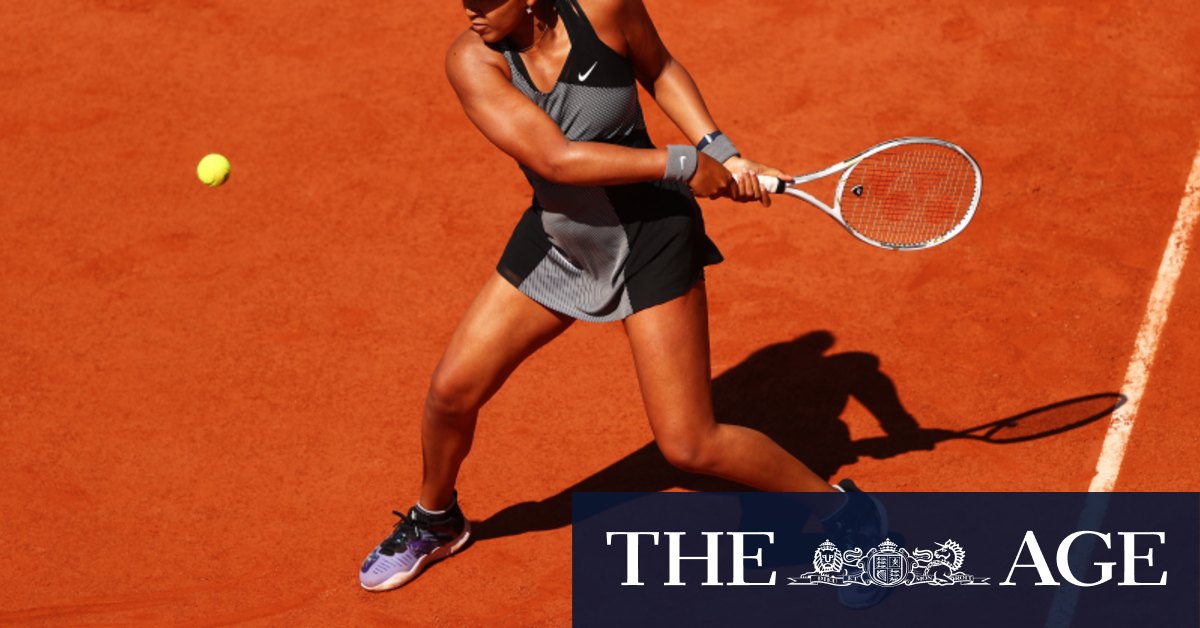 Former player and now manager Paul Kilderry sometimes flinched as he watched Sam Stosur do the press. "I felt a little sorry for her at times, certainly in Australia where she didn't always perform to the best of her ability," he said. "It was probably the last thing she wanted to do."
Stosur, like Osaka, is an introvert. For them, the expectation of being funny and insightful in new ways every two days weighs heavily.
Kilderry also remembers squirming while attending press conferences with young players at Wimbledon. "You just wanted to jump in and stop it," he said. "Nothing good was going to come out of this."
But most of the players do not oppose publicly, although almost all sympathize with Osaka. It's work, says Kilderry.
That's how Con Stavros, associate professor and sports marketing expert at RMIT University, sees it. "For me, they are artists," he says. "It's more than being able to perform a particular skill."
Professional athletes are abundantly funded by the media, which need personalities as well as performances to enrich their prices. Unlike, for example, reality TV, they cannot depend on a scripted climate outcome. "I watch the characters, the celebration," says Stavros. "I watch for raw emotion."
You might think that a major league hardly needs player promotion. The French Open is such an icon that this year it is simply called Roland Garros. He is hardly Traralgon's challenger.
"It's always competitive there," says Stavros. "You can't take anything for granted. Run me among the top 10 golfers in the world. It's really difficult. I try to make a living from sports marketing, but sometimes I've never heard of that person at # 9.
McNamee agrees. "Most sports try to compete for publicity with the dominant football codes," he says. "It's difficult to decide. Even the AFL forces players to parade. It would be the last thing they want to do on the eve of the Grand Final.
Most know the score. "You can't tell me that Michael Jordan didn't do an interview after every game," McNamee says. "It was an open locker room, and he knew the stuff. Steph Curry would be the same.
Post-play press conferences are primarily for the benefit of non-rights-holding, i.e. non-paid media. In terms of boosting the event, they are part of the rising tide that lifts all boats, including that of the beneficiaries. Essentially, it means that journalists are played and on some subliminal level know it. But the alternative forms of access to players are limited, controlled and sometimes supervised, leaving no other recourse.
Rights holders reserve their rights, which means there can be too many good things. "What crept in was the field interview," says McNamee. "I'm guilty; I brought this to the Australian Open. Some would say the Jim Courier-John McEnroe interviews are pretty entertaining. But before the game doesn't work. It's obvious. It doesn't work. simply not.
This leads to a circular argument. Stavros says he carries little weight with Osaka's complaint about repetitive, critical, or mind-boggling questions. He says a modern athlete should be educated there. "The coping mechanism that many athletes have learned is to provide superficial and stereotypical responses," he says, "which of course defeats the purpose of the interview."
Some players, he says, are certainly worth watching at press conferences because of them or in spite of them. Serena Williams in loss is one, and Nick Kyrgios wins or loses. Osaka is another because she tries. "She seems to understand the questions quite deeply and react authentically," Stavros says.
Not now. His revelation of two years of depression put the discussion on a new footing. "I can see both sides," McNamee says. "His well-being is by far the most important thing. He is a remarkable person who transcends sport. However, the blame game is not appropriate, as it is clear that its challenges weren't widely known. "
McNamee says the Grand Slam committee, which oversees the four majors, was taken aback by Osaka's decision and could only enforce the rules as they stood.
"It makes them sound tough, but any player would have been fined," he said. "I don't think it's useful to criticize. Naomi admitted that she could have handled this better. Grand slams would admit they could have handled this better. A lot of people have changed their positions since finding out what was going on.
He wonders about the thunderous silence of the Women's Tennis Association. As a governing body and players union, he seems to be torn between disciplinary and pastoral duties to Osaka, leaving him speechless.
Suggested solutions include fewer press conferences in the first rounds, more time to regroup after losses, an Olympic-style 'mixed zone' where players walk through a media corral, stopping or not at will, a media outlet. free card to use if needed and tighter control of journalist credentials. In one of many nervous reflexes this week, Roland Garros withdrew the accreditation of a journalist who zoomed in from a supermarket.
McNamee doesn't want to see a reform rush; he thinks a cooling off period would do the trick now.
Is Osaka's position symptomatic of a permanent shift in the sports-media paradigm? The evidence is sketchy. Granted, athletes have become more adept at telling their own stories in recent years, and some seem more overtly political now, but that may be only because advancements in technology have put the means literally at their fingertips.
If, as Stavros argues, established media with deep pockets are still essential to harnessing the fabulous wealth for sport, then change will be slow and Osaka's position will remain an outlier. His immediate challenge is to find a way back.
For now, it seems that athletes have it all, playing with the new media while having fun with the old; they are of their time. The problem, as Osaka might attest, is that new media doesn't get publicity. She can say whatever she wants, but so can everyone. Social media had seemed to sportsmen to be a brilliant shortcut beyond traditional media directly to fans. To some, it must now look like a false economy.