Wallabies vs New Zealand in Bledisloe Cup result: Australia vs New Zealand updates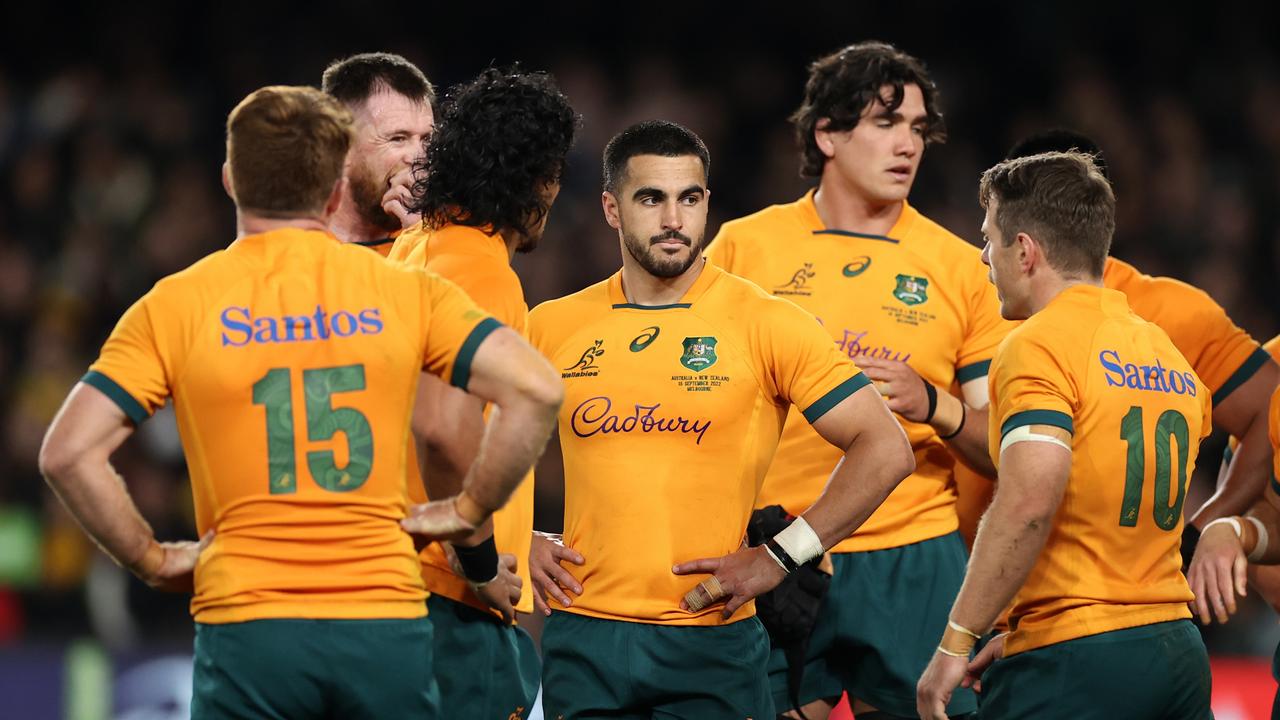 They laugh at us in New Zealand.
One step forward. Two steps back. Still.
The Wallabies were beaten by the All Blacks at Eden Park on Saturday night, dashing any hopes of a Wallabies revival.
There was considerable optimism surrounding the Wallabies' latest defeat in Melbourne last week – but all demons awaited the Wallabies in Auckland as the Kiwis secured a 40-14 win that flattered the Wallabies with a last-minute try.
Eden Park is a venue where the All Blacks haven't lost since 1994 and not to the Wallabies since 1986. Its dark magic doesn't seem to be ending anytime soon.
Wallabies great Tim Horan said the Wallabies had been "totally outclassed".
Wallabies caretaker captain James Slipper summed up the mood in the Australian camp when he said he was "devastated" by his team's "disappointing" performance.
Wallabies coach Dave Rennie said after the game that his team had been "shaded in all areas".
Pressure is mounting on the coach ahead of next year's World Cup.
The Kiwi coach needs the Wallabies to produce results in the Spring Tour of Europe, starting next month, or he faces the very real possibility of losing his job.
The All Blacks led 32-0 in the second half and the game was well and truly over by the time the Wallabies finally broke through the Kiwis defence.
The Wallabies have not beaten the All Blacks on New Zealand soil since 2001.
New Zealand had already won the famous trophy for the 20th consecutive year with their controversial 39-37 win last week.
The Wallabies endured utter heartbreak when they were 'robbed' by a controversial referee's decision in the dying minutes of Bledisloe's Melbourne opener.
When Bernard Foley was penalized for delaying the game, Australian playmaker Nic White tore up the referee's tapes.
Despite the hunger burning in the insides of the Wallabies, it didn't translate into a clean performance in the second leg.