The artistic news you may have missed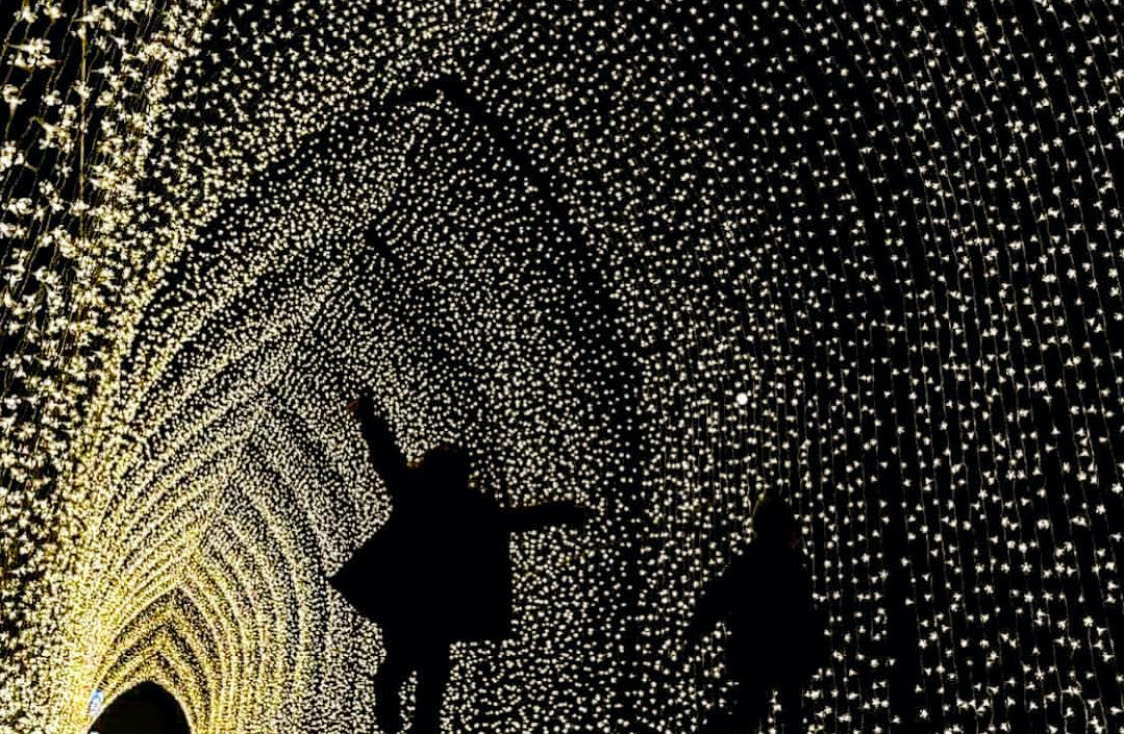 We've condensed our weekly 'ICYMI: Art News of the Week' column for easier reading, with a recap of the hottest headlines, announcements and art news that shaped the zeitgeist over the past week.
OUR TOP STORIES THIS WEEK
Jump to:
BE IN KNOW
WHAT'S NEW
REVIEW HIGHLIGHTS
5 curators on artists to watch in 2022
Visual arts curators Aimee Frodsham (ACT), Emilia Galatis (WA), Petrit Abazi (NT), José Da Silva (NSW) and Reina Takeuchi (NSW) offer their selection of artists to watch in 2022. Who made the list ?
Now is not the time to cut public funding for the arts
In a scathing opinion piece this week, Victoria's Shadow Arts and Creative Industries Minister David Davis said: 'I have no objection to funding for various art forms, but it should come in the form of new funding, not by cutting back on what has been created, built and encouraged, for example, in our opera companies The government must review its unfortunate funding decisions and do so urgently given the need to ensure planning to 2023 and beyond.
Urgent need for an insurance plan for the performing arts
WA-based ArtsHub correspondent Jo Pickup speaks to Live Performance Australia (LPA) chief executive Evelyn Richardson, who says the Omicron variant has dashed hopes of a live arts sector rebound in 2022 – advocating for urgent risk mitigation.
Going It Alone: ​​Taking the Next Step as a Creative Entrepreneur
Regular ArtsHub contributor Dr. Diana Carroll offers a step-by-step guide to arm yourself to fend for yourself. But she also cautions: "The old business adage, 'fail to plan = plan to fail' still holds true." And with a report from the University of Technology Sydney showing that one in three small businesses close in the first year, and half within two years, it's worth doing your homework.
BE IN KNOW
Rockhampton Museum of Art: a new world-class cultural center for Queensland (QLD)
The Rockhampton Museum of Art reimagined (RMOA) is set to become a vibrant new community brand and strengthen Queensland's position as a hotbed of contemporary Australian art, alongside GOMA and HOTA. It announced this week that it will open on February 25 – a new, expanded space created by architects Claire Design with Conrad Gargett Architects and Brian Hooper Architects.
Launch of a new pre-election alliance: Fund the Arts (National)
Fund the arts is a new alliance that aims to ensure the arts get a seat at the table ahead of the upcoming federal election in May. The group of lobbyists, journalists, public relations and advertising professionals are backed by some of Australia's most prominent creative talent, calling for a comprehensive, audience-led restart of the arts and a commensurate drop in the cake of funding in our country's post-pandemic recovery.
Read: Putting the arts back on the public agenda
The agenda is shaped by new research findings from the 'Creativity in Crisis' report, authored by Australia Institute senior economist Alison Pennington and Monash University academic and founding member of the Fund. the Arts, Dr Ben Eltham, who offers a nine-point plan for historic investment in the arts as we seek to 'build back better'.
Details unveiled for the Australian Pavilion project at the Venice Biennale
The first details of Marco Fusinato's presentation at the 2022 Arte Biennale, Venice, curated by Alexie Glass-Kantor, were announced today. DISASTERS is the title of the presentation, and is an experimental noise project and the culmination of his interests in underground culture, media images and art history. Fusinato will perform during the opening hours of the Biennale – a total of 200 days (April 23 – November 27). This will be the first time the pavilion will be the site of a live duration performance.
"My idea of ​​activating the public is to remind them that they are alive. That they have a pulse. My work always starts with something I want to experience.'

Marco Fusinato, artist
Fusinato says of DISASTERS, "I'm interested in tensions around opposing forces like noise versus silence, order versus disorder, institution versus underground, purity versus contamination. These binaries coexist and in DISASTERS it is this friction that I want to maintain – not eliminate.
Originally from the Veneto region of Italy, Marco Fusinato's parents emigrated to Australia where he was born. He currently lives and works in Naarm/Melbourne.
Read: International fairs and art fairs in 2022
Latest COVID havoc:
Audience hesitation is Omicron's new curse
Arts writer Celina Lei describes the current public hesitation as a kind of "ghost lockdown". She recaps the past two weeks through ArtsHub's stories about epidemics in the performing arts, the impact of RAT shortages and events threatened by staffing shortages amid funding and mental health issues… and what this next chapter of no-shows and no-bookings could mean.
A personnel problem signals an overdue reform
ArtsHub spoke to arts workers and a leading industry body to find out what can be learned and done with the staffing shortages exacerbated by Omicron.
WHAT'S NEW
La Mama announces its 2022 line-up (CIV)
La Mama is open for business on its two sites for the first time since May 2018! The old/
La Mama's new HQ reopened in December after rebuilding after a fire and kicked off a brand new season of work this week. Among the highlights are Solas; Mark and Declan don't solve anything at La Mama; Wait… but for what?; Kelly; Bleeding; Steve; The Fall of the Roman Arbiter among others. Discover summer at La Mama 2022. With ticket.
Announcement of the WOMADelaide program (SA)
WOMADelaide announced the final elements of the program with its Around the Park program comprising dramatic installations, exhibitions, children's activities and performances on site – among them the breathtaking Cathedral of Light, a 60m long arch composed of tens of thousands of LED light globes created by visual experience company Mandylights (top photo).
Also recently announced: Bush Mechanics: The Exhibition; Kardla Paltendi (Dancing Fire) – the world's first commission is a collaboration between Kaurna man Jamie Goldsmith, his dance group Taikurtinna and installation artist Simon Hutchinson of Adelaide's Nature Play events company Climbing Tree, and HEXADECAa new high-tech work from Adelaide's creative studio Pulsing Heart and much more. UGLY WOMAN is presented at Botanic Park, Adelaide, from March 11-14. Ticketed.
Want more? Visit our Event page.
REVIEW HIGHLIGHTS
Exhibition Review: Walking with Color, Michael Haluwana ★★★★☆
Immersive projection art with a stunning selection of aerial, landscape, astro and wildlife multimedia at WA Museum Boola Bardip.
Theater Critic: Tomás Ford: Campfire Ukulele Torture ★★★★
Drawing on a reputation for cabaret, frenetic energy and eclectic talent, Tomás Ford offers a vibrant theatrical and musical escape from an established catalogue. Its audience grew by encountering a variety of characters and shows at Fringe festivals around the world, lockdowns and YouTube.
Book Review: Adrift in Melbourne, Robyn Annear ★★★★☆
It is a privilege and a pleasure to walk the streets of Melbourne guided by Robyn Annear. This is especially the case if you're already familiar with the city of Melbourne, but even strangers from afar will enjoy these seven hikes, each a historic tour de force.
Visit our Reviews page to learn more.