Snorkel Announces New Managing Director of New Zealand Production Plant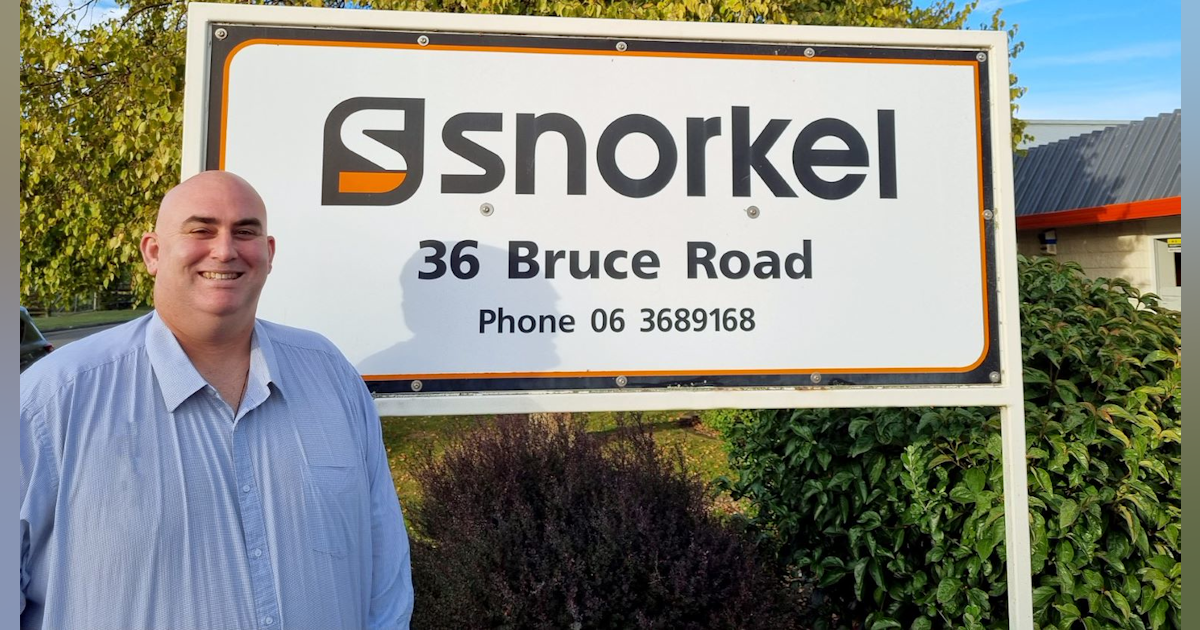 Snorkel has appointed Jonathan "Jonno" Tulitt as managing director of its New Zealand manufacturing facility.
Tulitt brings over 20 years of experience to this role in prior operational and engineering capabilities across multiple industries, including passenger rail operations and railroad rolling stock manufacturing and engineering.
During his 22 year career, Tulitt worked for Transdev Australasia (and Veolia Transport Limited prior to its acquisition by Transdev) in its Auckland and Wellington operations as Performance Manager, Operations Manager, Fleet Controller , project engineer, general manager of operations and interim chief operating officer. It has achieved records in the areas of safety, operational performance and customer service. As Chief Operating Officer of Transdev Wellington, he was able to exceed expected performance and earnings in 2020 despite the impact of COVID-19. Prior to his career at Transdev/Veolia, Tulitt worked as Director of Operations for Bombardier Transportation where he oversaw operations management, productivity, scheduling, repairs and inventory maintenance, among other functions.
Tulitt also served for 11 years in the New Zealand Air Force as a Qualified Weapons Technician responsible for aircraft maintenance, component upkeep, explosives store accommodation and accountability.
"I changed industries and joined Snorkel New Zealand as I was looking for a new challenge from a professional standpoint," said Tulitt. "Snorkel is a well-known brand, and the opportunity to join a thriving company and contribute to its continued success was too good an opportunity to pass up. The locality of the company also allows me to work closer to home and spend more time with my family.
"We are thrilled to have Jonno join our team," said Matthew Elvin, CEO of Xtreme Manufacturing and Snorkel. "He is dynamic, energetic and results-oriented. I am very confident in his ability to combine a hands-on approach with structured business development strategies that will allow him to deliver exceptional results.
Tulitt replaces Rob Theunissen who retired in December 2021. Theunissen was Chairman of Snorkel New Zealand, Chief Manufacturing Officer and Corporate Director when he retired.
For more information about Snorkel, visit www.snorkellifts.com.