Queen Elizabeth's Vigil in Edinburgh; Prince Andrew heckled; Anthony Albanese urged to look into federal ICAC laws; King Charles invited to visit Australia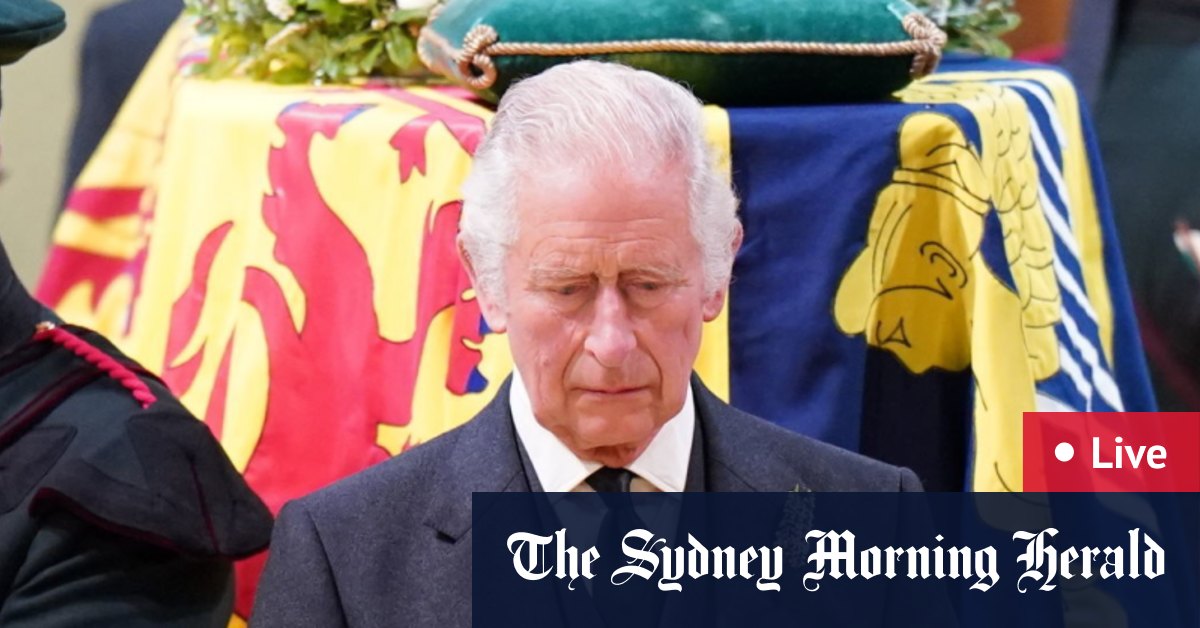 Victorian Premier Daniel Andrews remembered Queen Elizabeth as a monarch who served the Commonwealth for seven decades with "her distinctive sense of grace, her deep sense of humility and a genuine determination to play his role with compassion".
Victorian MPs swore allegiance to King Charles III on Tuesday midday after the death of his mother and delivered speeches of condolence in the chamber welcoming the new monarch and honoring Queen Elizabeth.
Andrews said when the late Queen opened the Victorian Parliament in 1954, with both Houses crammed into one chamber, there was not a single female MP.
"If she could just chair such a session today, she would see 52," Andrews said.
"His presence crossed countries, cultures, languages, continents and his reign transcended generations. Her 70 years of dignified and devoted service – not a role she chose, but a duty to which she was called.
"The Prime Minister expressed his admiration for Queen Elizabeth's 'relentless work ethic' when she opened the Royal Children's Hospital in 2011 while he was Minister of Health, and her 'continuing interest and concern for the welfare of victims of the 2009 Black Saturday bushfires.
"From afar, she showed that Victorians remained in her heart and thoughts," Andrews said. "She has requested regular updates on the recovery process and has made a rare private donation to support bushfire victims."
Meanwhile, Opposition Leader Matthew Guy said the Queen was a constant in people's lives, and someone who "endured and seemed to hold steady through the good times, the troubling times, the happy times. and sad times.
"The world at the start of Queen Elizabeth II's reign was a very, very different place," Guy said.
"I find it difficult to know whether to reflect, honor and recognize a figure so well known, so admired and so profound… What I think most Victorians have always observed is a person who knew, understood and respected the role that as a hereditary monarch she had found herself in public life.