NSW COVID cases rise, Victoria COVID cases rise, Dominic Perrottet concerned about number of COVID cases in NSW aged care, fourth COVID recall may become available, Qld COVID cases rise, SA cases COVID increase, ACT COVID cases increase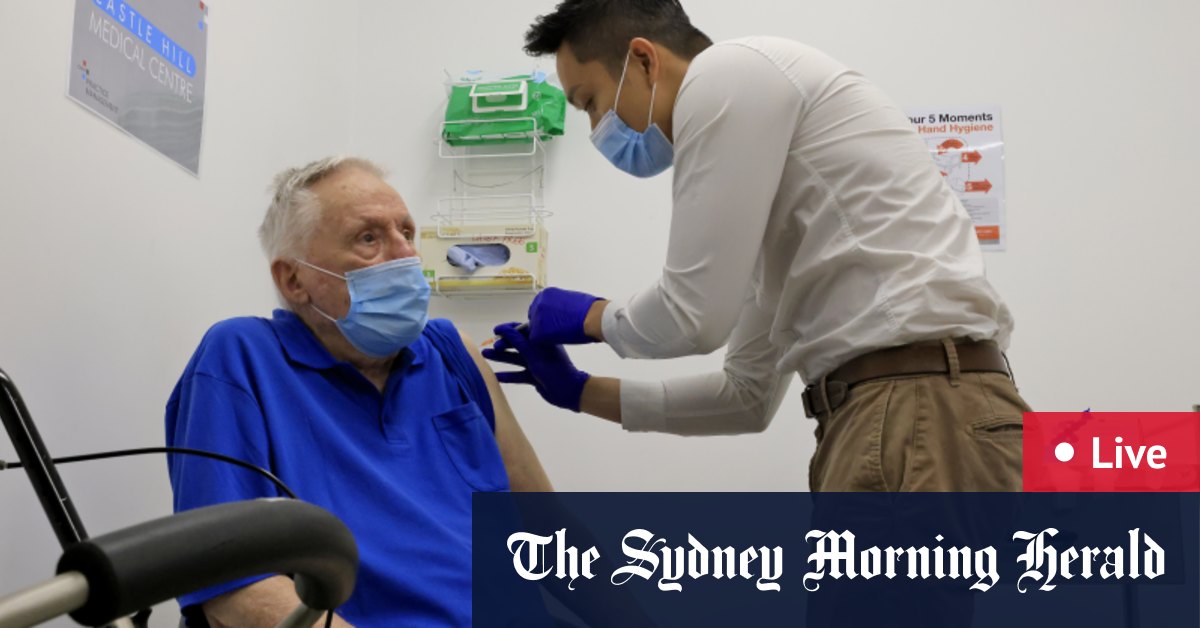 Shadow Minister for Aged Care Services Clare O'Neil called Prime Minister Scott Morrison's $800 pre-election document 'a cynical act of politics', urging the government to instead support workers' pressure for a salary increase.
'We have an eight-year crisis in aged care,' Ms O'Neil told the ABC today, ahead of the Prime Minister's appearance at the National Press Club.
"Wound management is not supported. Vulnerable people are sitting in soiled towels because there is literally no one to come and help them. People don't eat enough. The staff call me on the phone and tell me it's like a war zone where they are working right now.
Mr Morrison will use his speech today to describe a $400 pay top up for older workers this month and the same amount again in early May, after coming under fire for his government's handling of the sector during the Omicron wave. More than 1,500 people have died from the coronavirus this year.
'If Scott Morrison was talking about older workers, he would do more than give them a pay rise that would only last until the next election,' Ms O'Neil said, pointing to the recommendation of the Royal Commission on Aged Care that the government solve the sector's labor problem.
"A pay rise that lasts until the next election as a cynical political ploy…will do no more than hold this thing together by a thread.
Loading
"The average Australian's experience of aged care today is one of neglect. The Royal Commission told us that today two-thirds of residents in aged care homes suffer from malnutrition – they are literally starving to death under the care of their own government.
Ms O'Neil called on the government to back the older workers' demand at the Fair Work Commission for a $5 an hour pay rise.
She yesterday dismissed as 'shamefully offensive' Health Minister Greg Hunt's comment that of hundreds of deaths in aged care this month, 60 per cent were in palliative care.
"What is Greg Hunt saying? That these people are going to die anyway? she said.
"Australians will have a choice in the next election whether they are comfortable with their representatives in Canberra treating vulnerable and fragile Australians in this shameful way. And, if not, they must get rid of this government.
Earlier this morning, Pensions Minister Jane Hume defended the $400 payments on the grounds that the government had previously provided older workers with a pay top-up.
Meanwhile, Employment Minister Stuart Robert said a series of payments have recently been made to individuals and businesses "in recognition of the hard work" everyone has been doing during the pandemic.