NEW ZEALAND: Civil service booming under Labor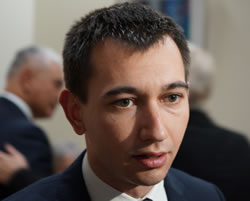 The New Zealand government Core civil service numbers have risen by more than 28% since the Labor government came to power, according to new figures.
Between 2017 and 2021, the number of civil servants increased from 48,000 to almost 62,000, the result of the government's efforts to revitalize the public sector.
The figures were obtained from publicly available data on the Public Service Commission's website.
The reporters then gleaned a breakdown of staff types from departmental annual reviews.
The staff of Oranga Tamariki (Ministry of Children) increased from 3,424 to 5,118, an increase of 49%; Statistics New Zealand's workforce grew from 976 to 1,410 (44% increase), while the Department for Business, Innovation and Jobs grew from 3,450 to 5,301 (53% increase) .
The government argues that this makes up for the shortage of civil servants under the former national government, which instead of relying on staff contracted out services.
National civil service spokesman Simeon Brown said the numbers were "absolutely out of control and bureaucracy has exploded massively under this government".
"New Zealanders are seeing more and more people working in civil service departments, but they don't see the real benefit of better outcomes in terms of the services they need," Mr Brown said (illustrated) said.
Civil Service Minister Chris Hipkins said the biggest increases were in areas with frontline staff and the government had rebuilt capacity in the sector.
He also pointed out that the numbers would likely level off as a wave of COVID-related employees leave the system.
Wellington, September 11, 2022