'More tension than before' – Ukrainian star Elina Svitolina openly condemns US Open's decision to allow Russian and Belarus players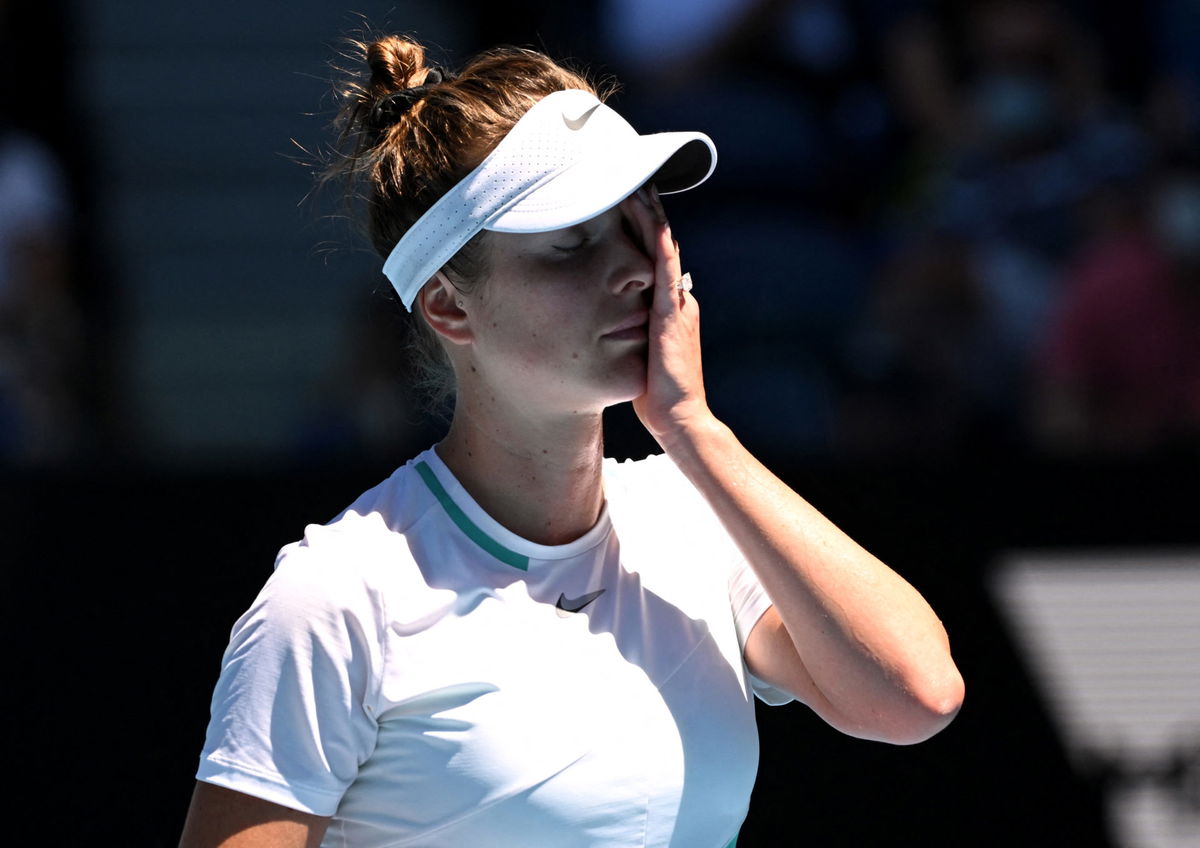 It is a fact that the Ukraine-Russia conflict has infiltrated deeply into the field of sport. This had split tennis into two factions, one supporting Ukrainians like Elina Svitolina and the other not wanting politics to be part of the sport.
The US Open's decision to allow players from Russia and Belarus to play for the major has caught the attention of many players. Ukrainian player Elina Svitolina has opened up about this US Open decision.
ADVERTISING
The article continues below this ad
Elina Svitolina on the US Open's decision to let Russian and Belarusian players play
Elina Svitolina spoke about the US Open's decision to let Belarusian and Russian players play. She commented on the sport's situation and why he is not in good shape. Moreover, she says, "Our sport is set back a minimum of 10 years. Because all the infrastructure has been damaged or completely destroyed.
Moreover, she says, "So, yes, I can tell you many, many facts that may play a part in the decision not to let the Belarusians and Russians play. It's their decision to make, and there's nothing we can do about it. The Ukrainian player accepted the decision, as she couldn't do much about it. However, she made sure to make her displeasure with the decision clear.
'It's their decision to make, they decided to take this path. I don't support it…' Ukrainian tennis player Elina Svitolina has spoken out against US Open organizers' decision to let Russian and Belarus players compete under a neutral flag https://t.co/ lamu9xl8FK pic.twitter.com/dFHoZqKHic

— Reuters (@Reuters) June 18, 2022
Moreover, she spoke about the lack of support from Belarusian and Russian players. She says, "It was surprising not to have a lot of support from the Russian and Belarusian players. Because before we were as usual and at the moment there is more tension than before. And for us, it It's not understandable that they don't support us, that's what created the tension between us.
How has the conflict divided the sport?
ADVERTISING
The article continues below this ad
The tension between Ukraine and Russia has also affected tennis. Wimbledon banned Belarusian and Russian players from playing on the major grass pitch.
Although the US Open allowed players to play, it would be on the condition that they play under neutral flags. The Australian Open and the French Open also had similar positions.
ADVERTISING
The article continues below this ad
WATCH THIS STORY: Roger Federer, Rafael Nadal, Serena Williams and more in tennis' greatest comebacks
The conflict divided the unity that the sport promoted. Overall, we want the case resolved and the brotherhood of the sport restored.