Live updates on Russia-Ukraine war: 34 civilians killed in Kharkiv, Russian athletes banned from Paralympics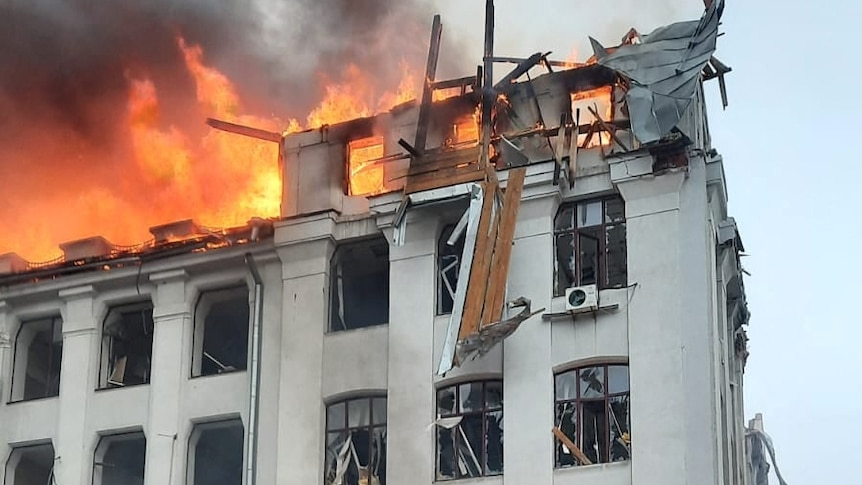 Netflix, H&M join the boycott of Russian companies
Netflix, fashion store H&M, technology company Oracle and many others halted or suspended operations in Russia on Wednesday due to the attack on Ukraine, while the United States imposed new sanctions.
Netflix has suspended new projects in the country, while fashion store H&M and technology company Oracle have suspended all sales and operations.
All follow in the footsteps of the exits of global brands like Apple, Shell and Boeing, leaving Russia while often outright condemning its invasion of Ukraine.
Oracle's Twitter announcement came just hours after Ukraine's digital minister tweeted directly at the company for help.
Deputy Digital Minister Alexander Bornyakov told Reuters they had contacted dozens of companies since Sunday in an attempt to isolate Russia and get its citizens to question their government.
"So we're trying to work on all fronts, not just, you know, like commerce or social media, because we think everyone in Russia needs to realize that this is really, really barbaric."
Moscow, which has called Russia's actions in Ukraine a "special operation", reacted to the growing exodus of Western investors by temporarily restricting sales of Russian assets by foreigners.
Meanwhile, the list of goods that will no longer be sold in Russia is growing every day.
Merecedes-Benz said it was suspending exports of certain vehicles to Russia as well as local manufacturing, like fellow global automakers Ford and BMW.
Russia's aviation sector has also been hit, with General Electric following Boeing and Airbus in suspending support for Russia.
Sberbank, Russia's biggest lender, said on Wednesday it was exiting the European market because its subsidiaries were losing money.
He also said the safety of his employees and property was at risk.
Sources also told Reuters that regulators are preparing for the possibility that one of Russia's biggest banks, VTB Bank, could close its European branch due to the impact of Western sanctions.