LIVE BLOG: Australia's Boldest Voices Debate Biggest Issues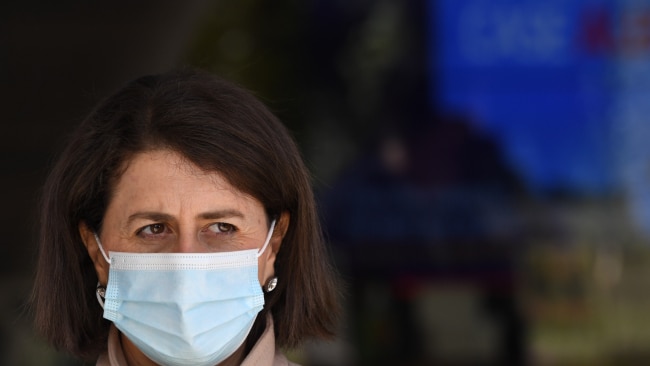 Alan Jones has slammed the "insane recitation" of COVID-19 cases as Sky News live blogs the best moments from tonight's range of expert opinions.
The public is "fed up" with the "senseless recitation" of COVID-19 cases in daily executive press conferences, according to Sky News host Alan Jones.
Tonight our prime-time talent will unveil the important stories gripping Australia and the world, including the announcement of the Royal Commission on Veterans Suicide and Defense, the best job recovery of the OECD in Australia and China's growing assertiveness towards Canberra.
Australia's biggest voices will rule out the country's most pressing issues tonight with stellar lineup including former NSW Premier Bob Carr, marine biologist Peter Ridd and former House Speaker Bronwyn Bishop .
Updates
Sky News host Gary Hardgrave criticized QLD Premier Annastacia Palaszczuk for her decision to travel to Tokyo for the Olympics when Australian Anthony McCormick's mother died while he was " forced "to remain in quarantine for two weeks.
Sky News host Paul Murray said the NSW government's 'gold standard of fools' could see the lockdown extended.
Murray noted that Prime Minister Gladys Berejiklian had said he was "absolutely" intending to end the lockdown on July 16.
"But that's a day later, and it's probably going to last longer than next week," he said.
Prime Minister Berejiklian said on Thursday that if the government "still aims" to end the lockdown on the 16th, it "is up to us to do the right thing."
Sky News host Paul Murray said the joy of the sport is something that can "never be forgotten" amid COVID-19 after England qualified for the Euro final.
Professor Emeritus Ross Fitzgerald says he finds "bizarre" liquor stores to be considered "essential services," but Alcoholics Anonymous and Narcotics Anonymous meetings are not.
Sky News host Alan Jones said "everyone is fed up with the meaningless recitation" of coronavirus cases during daily heads of state press conferences.
"The public is fed up now," Jones said.
"In 2019, over the nine months between January and September, there were 300,000 cases of the flu in this country and 705 deaths. In 18 months of coronavirus, we had just over 30,000 cases and 900 deaths."