Federal election: two million Australians vote early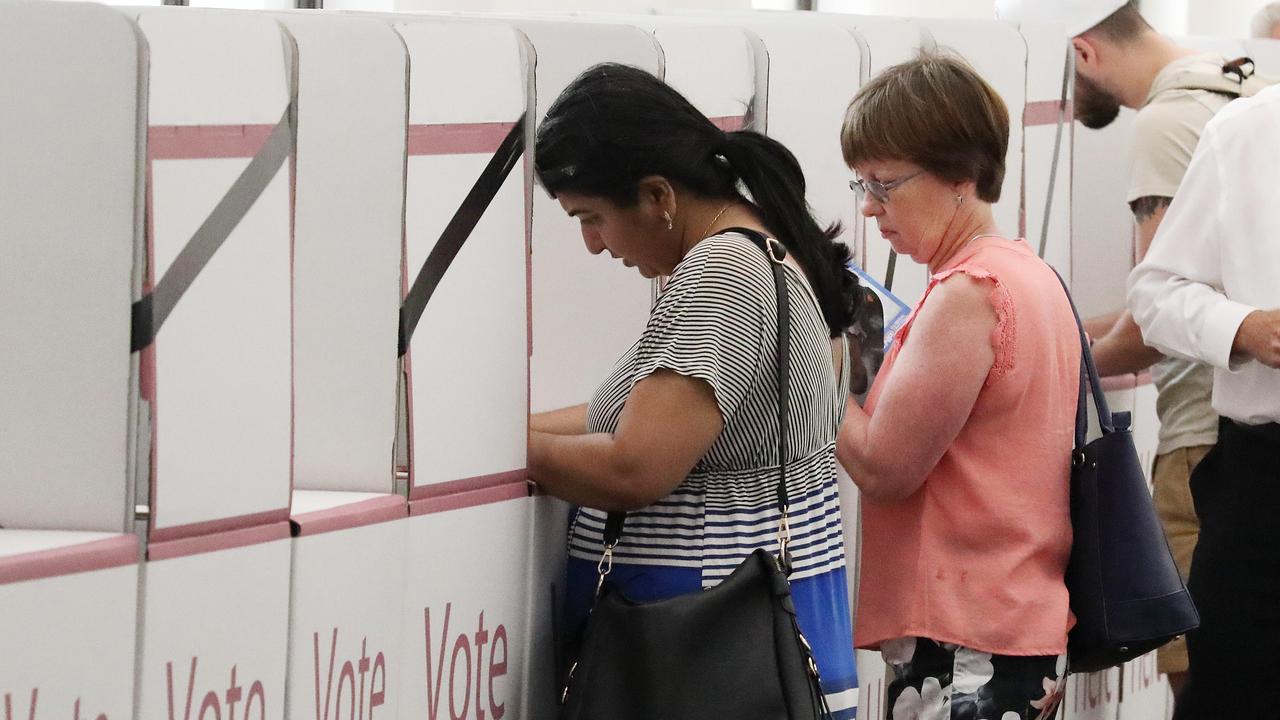 The final sprint to the election has taken a surprising turn, just as it emerges that more than two million Australians have cast their ballots early.
There may be eight days until the election, but some two million Australians have already made up their minds.
According to the Australian Electoral Commission, 2.16 million people have already voted.
Since Monday, 1.3 million people have voted in person at the voting booths. Another 882,000 returned a mail ballot.
That figure could rise to nearly 2.5 million if the number of Australians who applied for a postal vote returned it.
The rapid increase in the number of early voters in 2019 led a parliamentary committee to recommend that the length of the pre-election be reduced from three weeks to just 12 days.
But that didn't seem to stop an electorate that already seems to have made up its mind.
The increase, likely associated with internal Liberal Party research and external opinion polls, could have been the reason for Premier Scott Morrison's mea culpa on Friday morning.
Speaking in the fringe seat of Chisholm in Melbourne, Mr Morrison promised voters he would change his 'bulldozing' ways.
He blamed the pandemic for the way he approached the role and vowed better days were ahead.
"As we enter this next period on the other side of this election, I know there are things that are going to have to change with the way I do things," Mr Morrison said in a candid moment. .
"Because we are entering another era."
The change in rhetoric of the 11th hour is set to define Mr Morrison's final week of campaigning.
The Prime Minister hopes that there will be enough voters left to pass it.
Just last week he told the Australian Financial Review he believed the polls were the weakest for many years.
"We're not there yet." he said.
This is an opinion shared by John Howard. Ahead of Mr Morrison's candid admission, the former prime minister told Sydney radio he expected undecided voters 'just at the end of the break for us'.
However, Mr Howard added: 'It's hard to say. The more power you have, the harder it is.
In Cairns, Opposition Leader Anthony Albanese seized on what he said was a "desperate" comment from Mr Morrison.
"If you search online for desperation, you'll see a picture of Scott Morrison," he said.
"We can't just have three more years of the same thing.
"Nothing quite says the law of diminishing returns quite like Abbott, Turnbull, Morrison."
Instead, the Labor leader urged Australians to vote for "a builder, not a bulldozer".
"What he's saying is 'if you vote for Scott Morrison, I'll change'. Well, if you want change, change your government.