England women's rugby league squad v France: Four Leeds Rhinos additions complete 24-man roster | Rugby League News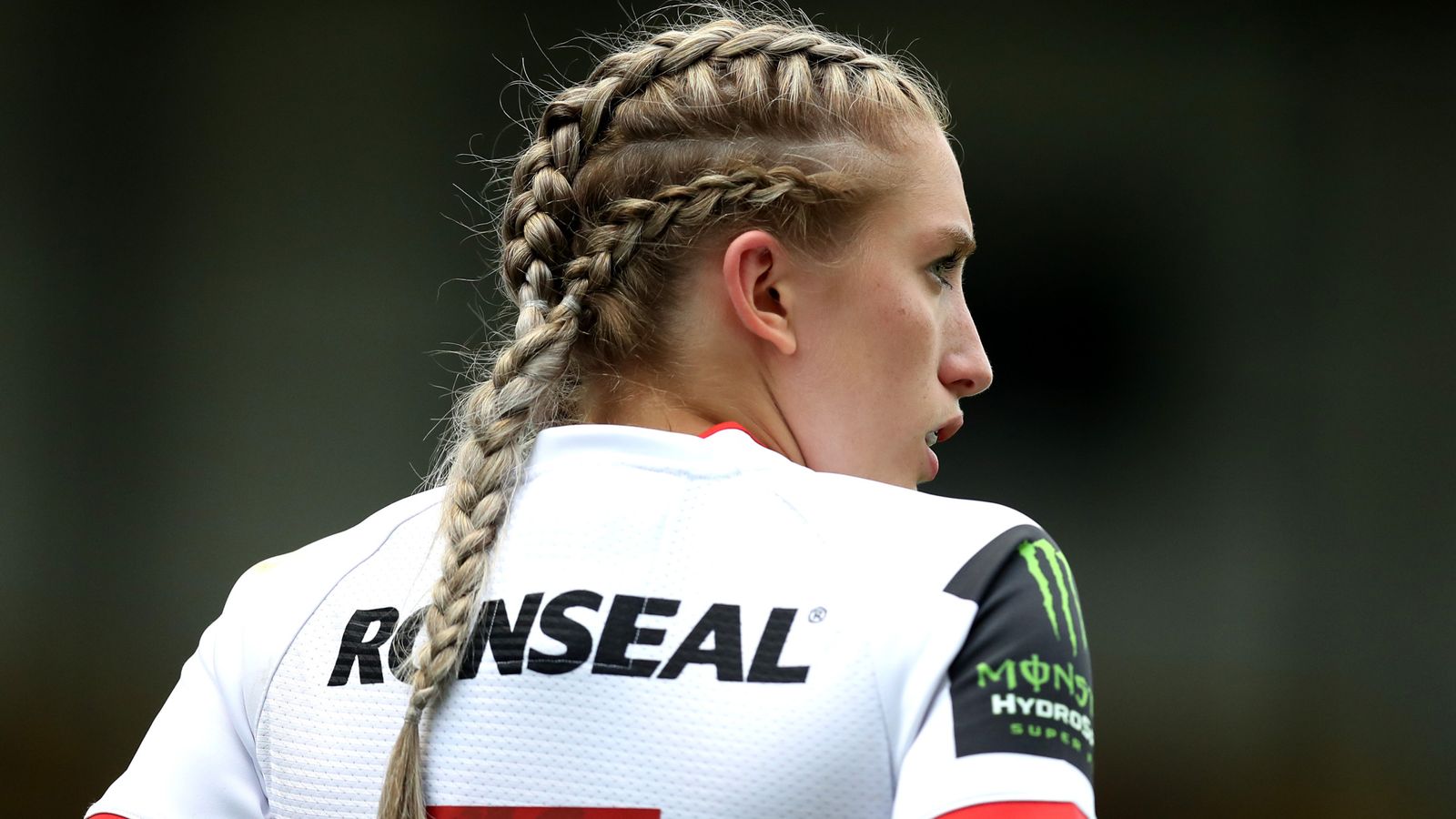 Caitlin Beevers, Keara Bennett, Courtney Winfield-Hill and Zoe Hornby have been added to the England squad to face France; the National Lottery Mid-Season International in Warrington takes place on Saturday, You can watch the England women take on France live on Sky Sports on June 18
Last update: 06/14/22 6:01 p.m.
Caitlin Beevers and Zoe Hornby are among four Leeds Rhinos players to have been added to the England women's squad for Saturday's international against France at Warrington – live on Sky Sports.
England women's head coach Craig Richards has named a squad of 24 players, 20 of whom traveled for the 32-6 win over Wales on Sunday.
Beevers and Hornby, along with Rhinos teammates Keara Bennett and Courtney Winfield-Hill, are the four additions to the squad.
England Women vs France Women
June 18, 2022, 3:00 p.m.
Live of
"It's great to have been able to bring four more players into the squad for this weekend's game against France," said Richards.
"I'm really thrilled that Keara and Courtney have both recovered, returned to the team and are now in contention to make their debuts on Saturday.
"Zoe has been a standout performer for Leeds in both the Betfred Women's Challenge Cup and the early rounds of the Betfred Women's Super League. is the proof.
"This weekend's game is huge to see where we are as a team and prepare for the Rugby League World Cup later this year.
"Hopefully we'll see the English fans come out strong behind all three teams this weekend."
Hornby, player of the match in the recent Betfred Women's Challenge Cup final, is in line to make her international debut against France, while Bennett and Winfield-Hill are also set to earn their first England caps this weekend -end after missing the Wales game due to illness.
Beevers made his debut at 17 against France four years ago.
International Rugby League Live
June 18, 2022, 5:30 p.m.
Live of
Saturday's match against France – a 3.15pm kick-off – is part of a double-header on Sky Sports Arena, with the England men next taking on the Combined Nations All Stars at 5.30pm.
England women's team against France
Danielle Anderson (Leeds Rhinos)
Caitlin Beevers (Leeds Rhinos)
Keara Bennett (Leeds Rhinos)
Leah Burke (St Helens)
Caroline Collie (Bedford Tigers)
Jodie Cunningham (St Helens)
Hollie Dodd (Knights of the City of York)
Grace Field (Knights of the City of York)
Fran Goldthorp (Leeds Rhinos)
Amy Hardcastle (St Helens)
Zoe Harris (St Helens)
Zoe Hornby (Leeds Rhinos)
Shona Hoyle (St Helens)
Tara Jones (St Helens)
Bethan Oates (Huddersfield Giants)
Georgia Roche (Leeds Rhinos)
Emily Rudge (St Helens) – Captain
Tara Stanley (Knights of the City of York)
Beth Stott (St Helens)
Paige Travis (St Helens)
Vicky Whitfield (St Helens)
Georgia Wilson (Wigan Warriors)
Courtney Winfield-Hill (Leeds Rhinos)
Olivia Wood (Knights of the City of York)