England are set to release an intriguing new Rugby League World Cup shirt this week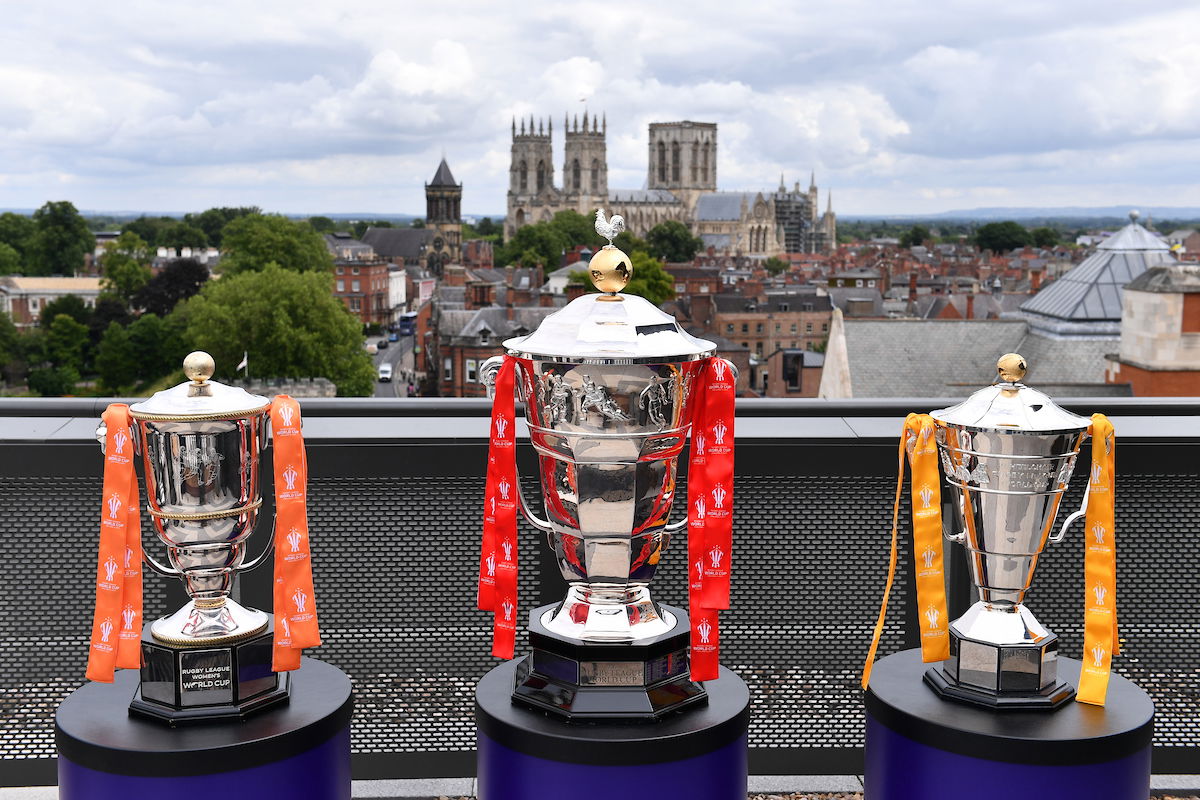 England are set to release a new kit next Wednesday for the year-end World Cup.
The tournament was pushed back 12 months due to Australia and New Zealand's reluctance to take part due to the ongoing pandemic and saw England replace the World Cup kit they had intend to wear at the tournament last year.
However, fans who purchased the original will be able to purchase the new one at a discounted price according to a statement released this afternoon by Elite Sports Pro and Oxen who manufacture and distribute the jerseys.
The statement read: "England Rugby League will launch a new game kit for all three teams – men, women and wheelchair – to wear at this year's Rugby League World Cup (RLWC) which will be unveiled next Wednesday (July 27).
"The postponement of RLWC2021 and the fact that new sponsors had joined in the meantime meant that an overhaul had to be considered. England's new kit, boldly different from the all-white kits worn at previous World Cups, will be launched thanks to the victories of the three teams during their mid-season Internationals.
"Any fans who bought last year's England shirt at full price will be able to purchase the new shirt at 50% off and will receive an email from the RFL with details on how to use the offer."
Lee Jenkinson, CEO of OXEN, said: "We have worked with many stakeholders within the RFL and England RL and have discussed the design of the England 2022 shirt extensively with supporters of the Rugby League of a large number of clubs. Through all of these discussions, it was collectively decided that a new direction was needed for the England shirt, while acknowledging the traditions of the International Rugby League. We're delighted with how the shirt turned out and can't wait to see it worn proudly by all three England teams at this year's World Cup.
Meanwhile, RFL commercial director Mark Foster added: "The launch of an England World Cup shirt is an exciting time, more than ever in 2022, as the design will be worn by our teams. male, female and wheelchair users". We're delighted to see the fan reaction and hope to see many of the England faithful wearing it in the stands when the men's tournament kicks off with England against Samoa at St James' Park.
The England men will wear the new kit for the first time in their World Cup warm-up match on Friday October 7, with more details to follow on that event next week.
Curiously, the shirt appears to include a lot of blue, which is rare for England shirts which usually stick to red and white, with blue being more associated with Great Britain.