Courtney Lawes Has Her Lions To Say After Henderson's Recent Criticism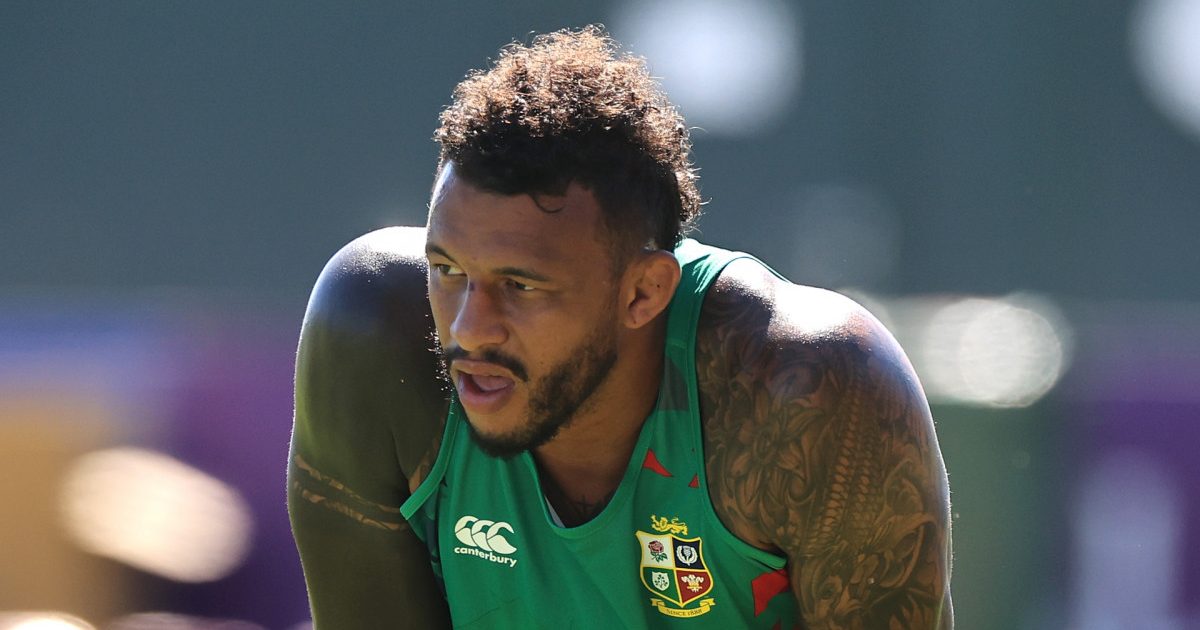 Courtney Lawes has avoided recent criticisms of Iain Henderson that he was selected purely out of favoritism rather than form during the recent Lions tour which ended in a 2-1 loss to the Springboks in Cape Town. Henderson made the trip as one of the fit Irish players at the end of the Guinness Six Nations, but was overlooked for the Test Series.
This contrasts with Lawes who missed most of England's miserable Six Nations with injury, but started all three Lions tests in South Africa blindly. Not getting a grated run with Henderson, who recently pointed out that Lawes is a prime choice for Gatland despite his lack of games in 2021.
"Proof of that would be Courtney Lawes, for example. He hadn't played a lot of rugby, got injured early on, missed a lot of rugby games, maybe is a bit of a surprise and is starting all three tests, "Henderson said in an interview with the 'BBC Sport Northern Ireland Ulster Rugby Show.
Courtney Lawes invited to RugbyPass All Access
"Don't get me wrong, Courtney is a class player and he probably deserved to play, but that would lead you to believe he [Gatland] wasn't looking into who was in good shape at this point because Courtney had already built up her form from before. He [Gatland] told me that I had trained really well, played really well and unfortunately it didn't work out the way I wanted … in the end it's the best dog's decision and I don't was not there.
Lawes made his return to the Lions after a 25-minute appearance on the bench for Northampton in the Gallagher Premiership victory last Saturday over the London Irish, but he chose not to dwell directly on Henderson's comments during the 'an appearance in this week's edition of The Rugby Pod.
"Courtney Lawes, for example, hadn't played a lot of rugby, got injured early on, missed a lot of rugby matches, comes in and starts all three tests." #The Lions https://t.co/gO4fLHuqFi

– RugbyPass (@RugbyPass) September 23, 2021
Looking at the Lions tour, Lawes said, "I don't pay a lot of attention to that stuff. I rarely read rugby news, any rugby news, because people have an opinion and everyone's opinion is different so give your opinion if people want to hear it, that's it. good. No problem with me, but it'll go right over my head no matter what it is.
Lawes admitted he was unsure of his position as the team's announcement approached in early May, as he never received the 'Save the Date' email that others did. players vying for the Lions have been sent. "A few emails were sent to lots of people and as far as I know I haven't received any," he explained.
"I thought that means I'm away from the team… or I'm in it, you know what I mean?" It was sort of a save the date trick. I had played two games for England before I got injured again and I hadn't played until the Lions squad was chosen so I wasn't too confident in my chances but I knew how to play in South Africa and with my experience there was always a chance.
"I was just grateful to have the opportunity to start and be able to play a Lions Test. I didn't feel too much pressure. Obviously there was a bit of nerves and stuff, but I was pretty excited to go out and play and I knew I could play at that level. I didn't feel like I had too much to fear.
"Personally, we should have won it. It was to be taken but rugby can happen like that and especially this last Test, it was a coin toss. A few decisions, a few balls bouncing back and forth and this game is a whole different game. We were disappointed but I was happy to be there and give everything I had and thought that was what I had done. I wasn't too disappointed personally but as a team it was disappointing to lose.
Asked about criticism of South Africa's style of play, Lawes replied, "They play to their strengths. What more could you ask of them? It's a great team, they want slow play, they want to kick the ball and they want you to hit it so they can run over you and then they want to maim you and that's the game plan. If you let them, they will beat you and it's up to you as a team to change this game. "
"Unfortunately, he [Erasmus] may have changed things and not for the better. He definitely questioned all the respect for referee conversation that we are so proud of as a rugby community. @BrianODriscoll talk to @heagneyl ??? #Springboks #urkish #the Lionshttps://t.co/yJ7EyaZvXj

– RugbyPass (@RugbyPass) September 26, 2021
advised
No more news
RugbyPass + subscription
Join RugbyPass + now and join the conversation with all new comments!
JOIN NOW