Australian GDP rebounds with 3.4% growth in December quarter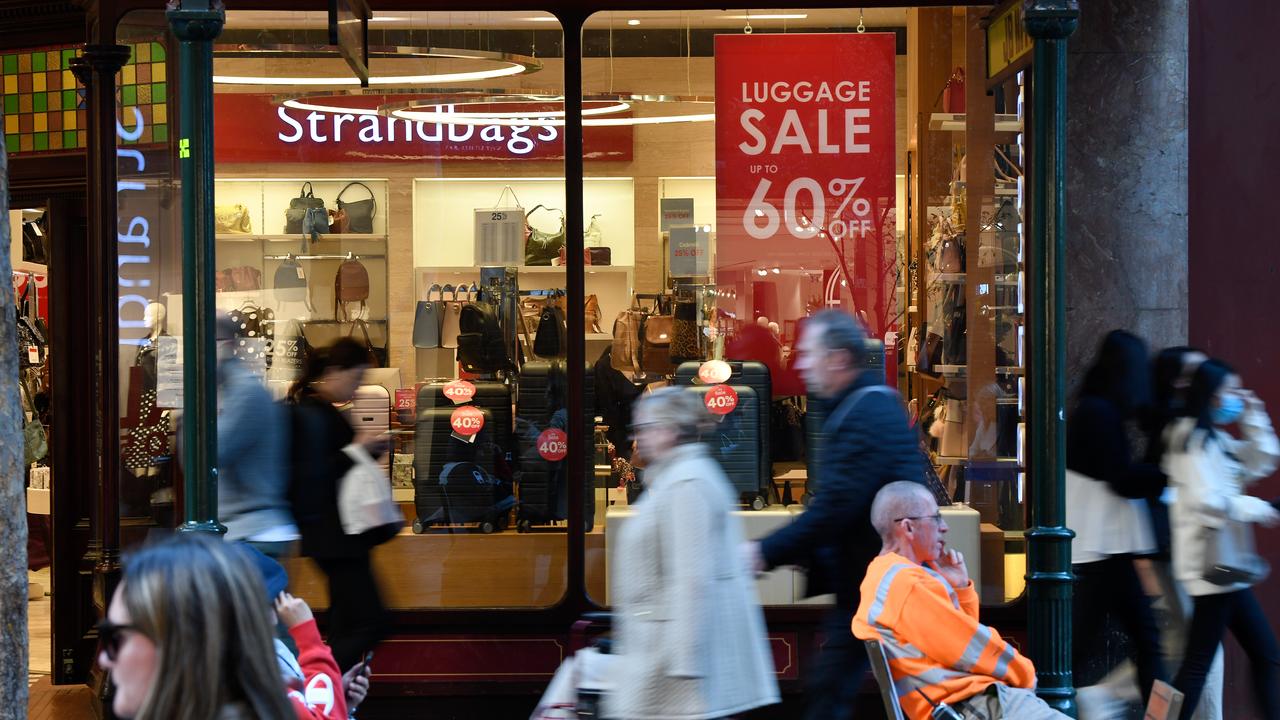 A surge in household spending helped Australia's economy rebound in the December quarter, although clouds are looming on the horizon.
Consumers tore their wallets apart during a post-lockdown spending spike that helped Australia's economy enter the new year in full swing.
The Australian Bureau of Statistics announced on Wednesday that gross domestic product for the December quarter rose 3.4% as lockdowns in New South Wales and Victoria were lifted and household spending on goods and services were increasing.
Leisure and culture, cafes and restaurants as well as clothing and footwear recorded strong gains in the last three months of the year, as buyers took advantage of the brief window before the Omicron variant made its debut. appearance.
"This is the strongest quarterly growth in 46 years, with Australia's post-COVID recovery outpacing all major advanced economies," Treasurer Josh Frydenberg tweeted on Wednesday.
"Australia are world champions."
The December quarter GDP gain was broadly in line with expectations and reversed a 1.9% decline during the Covid-affected September period, where government-imposed mandates again kept people in interior.
Economists' predictions for the December rebound have fluctuated wildly – the consensus is for a quarterly gain of 3.5% – although many already have a cautious eye for the period ahead.
"As always, the National Accounts report is old news," Felicity Emmett, ANZ's chief economist, wrote in a note.
"Economists and markets have moved on from the delta bounce, looked through the Omicron shallow wave and are now focused on mounting inflationary pressure and growth uncertainties.
"While the RBA is likely encouraged by the strength of recent data, it is also likely to see the risks of broadening the outlook with the Russia-Ukraine conflict."
Annual GDP growth accelerated from 3.9% in September to 4.2% in December.
The Reserve Bank of Australia's February statement on monetary policy forecast growth of 5% on the year to the end of the December quarter – after previously recording a rise of 3%.
The board noted that the Australian economy had established strong momentum ahead of the Omicron outbreak at the end of 2021.
"Domestic economic activity rebounded strongly in the December quarter, driven by an increase in household spending as restrictions related to the Delta outbreak were eased," the RBA said.
"The spread of the Omicron variant will slow growth in the March quarter, but is expected to have a much smaller impact on economic activity than previous waves of Covid-19."
ABS acting head of national accounts Sean Crick said a cut in government support payments to households and unincorporated businesses affected by Covid-19 has led to lower household income for the period.
This, together with an increase in spending, pushed the household savings-to-income ratio from 19.8% to 13.6%.