Australia names six open water formations for Budapest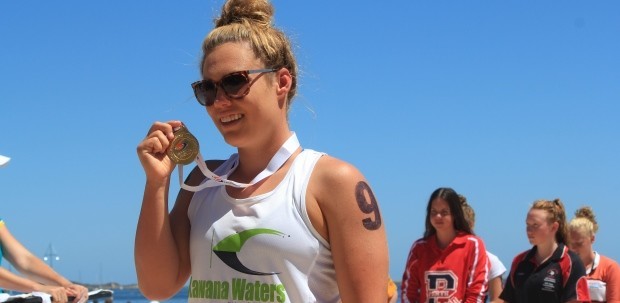 Swimming Australia has revealed its 6-person roster for the open water events at the 2022 FINA World Championships in Budapest.
Swimming Australia State Technical Manager, Mel Tantrum, will lead the team that includes Moesha Johnson, Chelsea Gubecka, Finella Gibbs-Beale, Nick Sloman, Bailey amstrong and Kyle Lee.
The list was determined based on performances at the Australian Open Water Championships held in South Australia in late January.
There in Brighton Beach, Sloman, 25, from Noosa, dominated the men's 10k and 5k open water races, while Armstrong came second in the former while Lee took silver in the second .
On the women's side, Johnson of Griffith was also a two-time champion, winning the 10k and 5k race titles. Yeronga Parks' Gubecka placed second in both races, while Gibbs-Beale won the women's 5km open water race for the 18-year-old age group.
As such, Johnston will compete in the 5k and 10k races alongside Gubecka, while Gibbs-Beale will take on the 5k.
Sloman will compete in the 5k and 10k, with Armstrong in the 10k and Lee in the 5k.
Swimming Australia's High Performance Director, Tamara Sheppard, congratulated the athletes and coaches on their selection and believes the team is ready for a strong showing in Hungary.
"We got a big boost from our performance in the open water events at the Tokyo Olympics and what is most enjoyable about this team is the wealth of talent as we head to Paris," said Sheppard said.
"There have been some good runs at the national championships in Adelaide and we certainly expect that level to continue to rise, both in the training environment and when playing in Hungary."

Australian Dolphins Open Water 2022 FINA World Championships Team
Moesha Johnston – Griffith University (Queensland)
Chelsea Gubecka – Yeronga Park (Queensland)
Finella Gibbs-Beale – Noosa (Queensland)
Nicholas Sloman – Noosa (Queensland)
Bailey Armstrong – Belgravia (Queensland)
Kyle Lee – North Coast (Western Australia)