Are New Zealand insurers underpricing their risks?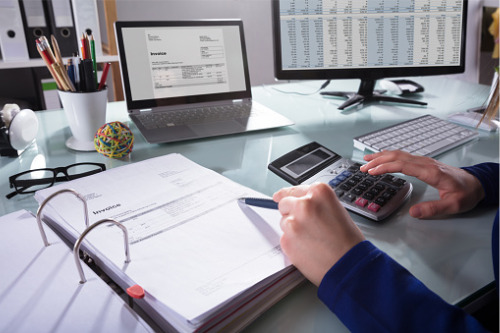 Commenting on the current pricing of risk in the insurance market, Financial Policy and Analysis Advisor Ben Thirkell-White said there are a number of incentives for insurers to undervalue their risk. He noted that the RBNZ consultation paper gives a detailed description of these incentives and examines ways to reverse the trend to be "more optimistic than reality".
"The first section of the consultation paper gives a detailed and more nuanced explanation of insured person safety, but a starting point is that insurance is a public good and it allows for socially useful risk-taking," said Thirkell-White.
Read more: RBNZ reviews IPSA
"We want the public to be confident that insurance will work and that it will provide the financial security they are committed to. "
"However, we believe there are some reasons why there are incentives to undervalue risk," he explained.
"Human beings are generally slightly more optimistic than reality, and consumers don't want to pay extra for insurance, so they're happy if the risks are reduced a bit – but that means they can wake up a bit. little less happy later. Insurers themselves also have short-term incentives to undervalue price risk, as this will make earnings look better and suggest a lower need for reserve capital, which costs money.
"We are not saying that these problems cannot be overcome, but we do believe that there is a trend in this direction, and a complexity of insurance and a difficulty in understanding the probabilities for both insurers and consumers. can help fuel this process, "he said.
"We're not saying that anyone is there to cause trouble, but we're suggesting that there are incentives to maybe make some light judgments on the risk side."
Regarding the role of regulation, Thirkell-White said the Reserve Bank is considering a number of ways to get insurers to assess risk more accurately. These include direct intervention through capital requirements, but also ensuring that clients receive good information about the financial security of an insurer.
The establishment of a guarantee fund to pay the claims of policyholders if the measures do not do their job is also envisaged.
"The purpose of regulation is to push back this trend, to try to realign those incentives so that a strong long-term insurance industry is everyone's goal," Thirkell-White said.
"We can increase the incentives to focus on risk in a variety of ways, from governance to providing information to consumers that they can use to judge the financial strength of insurers, and creating incentives for insurers to try. to sell their products on the basis of financial strength as well as cheap premiums.
Read more: The IPSA exam under review
"We can also intervene directly – most obviously through solvency and the establishment of minimum capital requirements," he added.
"Finally, if these things don't work as well as we hope, we can also improve policyholders' access to assets at the end of the day, should an insurer fail. Basically, these are the ideas that are covered and discussed in the document.
The RBNZ will close its policyholder safety consultation on November 15, and the insurance industry and members of the public are encouraged to participate in the process.
Deputy Governor and Chief Financial Stability Officer Geoff Bascand said the ultimate goal of the review is to ensure New Zealand's insurance industry remains resilient and is well equipped to continue to serve as a safety net for New Zealand policyholders.
"An important goal of New Zealand's insurance legislation is to promote a financially healthy insurance industry," Bascand said.
"The consultation reviews the legislation governing the amount of capital that insurers maintain as a buffer in the event of adverse events – their 'solvency capital' – and asks if there should be greater clarity on the rights of policyholders. when certain policies are terminated prematurely. We also ask whether New Zealand should consider establishing a guarantee fund for certain claims by policyholders in the event of an insurer default.
"This consultation gives the public an opportunity to comment on whether current legislation provides policyholders with the security they expect, and we invite anyone interested in the subject to let us know." His point of view.